Singapore companies made their mark at the most recent instalment of the ASEAN Business Awards
Whether it was for financial performance, digital innovation or skills development, five Singapore companies were recognised for their excellence at the latest edition of the ASEAN Business Awards (ABA).
Since its launch in 2007, ABA has recognised more than 100 companies throughout the region that have excelled in categories such as Growth, Employment, Innovation and Corporate Social Responsibility. Organised by the ASEAN Business Advisory Council, ABA 2019 was held on Nov 2 last year in Bangkok as part of the ASEAN Business & Investment Summit.
BizQ highlights three local companies that made Singapore proud at ABA 2019.
Staging a strong comeback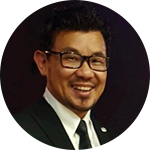 Winning the top honour in the Growth segment of the SME Excellence Growth category was homegrown premium seafood company Oceanus Group. The company was recognised for staging a strong financial turnaround when it successfully completed a debt restructuring exercise in December 2017 which saw it move from a negative to positive asset position.
Oceanus was also lauded for diversifying its business and creating new revenue streams for long-term sustainable growth. Since 2017, the company has expanded its presence to more than 10 countries, and has diversified its businesses across four key pillars: aquaculture, distribution, services and innovation.
"This award is a strong endorsement of our team's collective efforts to steer the company back in the right direction. This will spur us on to further harness synergies from our four growth pillars, which are highly scalable, and ensuring sustainable long-term growth for our shareholders and stakeholders," said Oceanus' CEO Peter Koh.
Read more here: https://bizq.sbf.org.sg/recognised-for-excellence-in-the-region/